Cat Boarding
Cats that stay at Mountaineer Pet Care Center are provided with luxury accommodations and multiple opportunities each day to enjoy our cattery and screened-in cat porch. Our 400 sq. ft. private cattery is filled with enticing sounds and activities, including a TV with a DVD player that plays nature videos all day. The cattery features relaxing sage green walls that are adorned with trees and birds. Choose from our bi-level granite-covered cat condos and one-level stainless steel condos.
Request Reservation View Rates
Activities
While at play, cats can choose to climb the Sisal Mountain or frolic on the private outdoor screened-in porch (filled with interactive toys). If kitties are feeling more sedate, they can soak up the sun while they recline in a comfortable window bed, or just relax on the silk pillows and down-filled comforter of the cat-sized four-poster bed.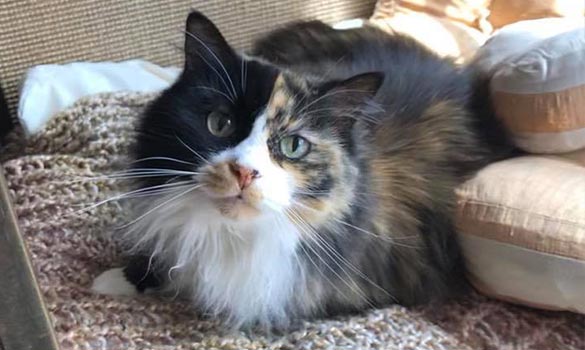 Details
All cat stays include food, bedding, medication administering, playtimes and attention.
We provide cat tents and soft plush bedding.
The resort feeds Purina Pro Plan dry chicken cat food, in the appropriate choice of Adult, Kitten or Furball Management. For the finicky eater, we keep Purina Pro Plan canned cat food on hand.
Good hygiene is maintained by the use of stainless steel food bowls and litter pans.
View our policies.