Get To Know Us
For over 35 years, Mountaineer Pet Care Center has been committed to meeting a high standard for conscientious care for the animals you entrust to us. Our pet resort is designed to provide your pet with a safe, enjoyable and active stay. We offer an all-inclusive pet resort and believe that all pets are deserving of love, petting, soft bedding, exercise, food and treats. Therefore, these items are included in the price of all stays at the resort.
Meet the Owner
Dorothy has been grooming pets in the Morgantown area since 1983. After graduating from West Virginia University, Dorothy decided to stay in Morgantown and opened Mountaineer Pet Care Center in 1986. With Dorothy's help, MPCC has grown and expanded 3 times (most recently adding our luxury resort spa) since then. Dorothy loves working directly with the animals and still grooms in the van 2-3 days per week and in the spa 3 days per week.
---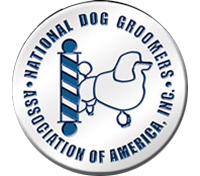 National Dog Groomers Association of America (NDGAA)
For over 45+ years, NDGAA has worked with groomers throughout the world promoting and encouraging professionalism and education in order to upgrade the image of the pet grooming profession. Their goal is to unite groomers through membership, to promote communication with colleagues, to set recognized grooming standards and to offer those seeking a higher level of professional recognition the opportunity to have their grooming skills certified.